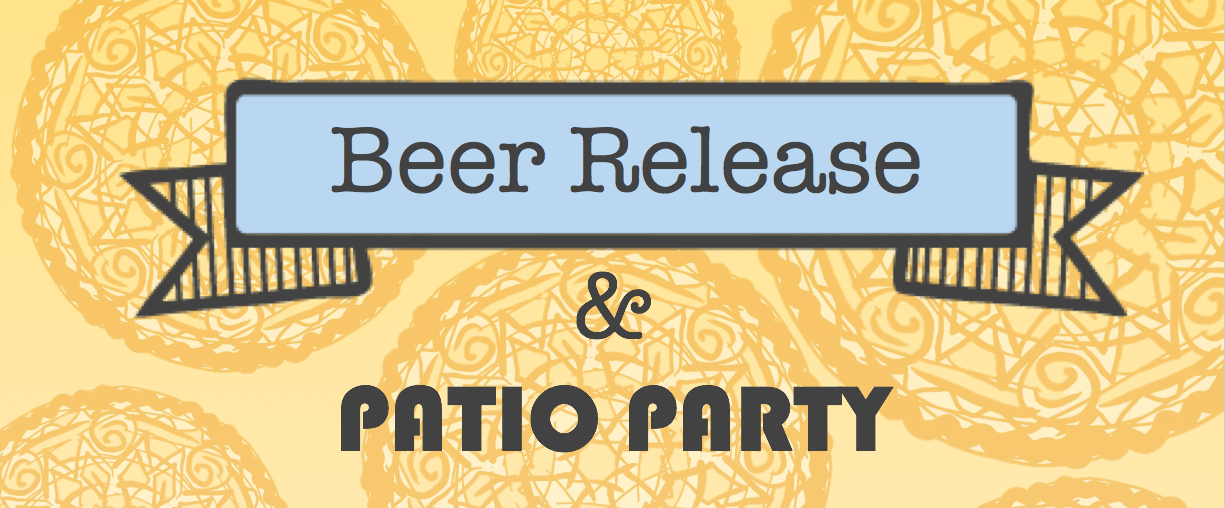 What better way to enjoy the summer than with a new beer and a patio party? That's what we did and everyone had a great time! On Sunday, July 23, we released our Belgian Single, completing our Trappist-inspired lineup alongside the Dubbel, Tripel, and Quadrupel.
Although we were worried about how the weather would influence the event, spirits were high, and the rain held off. With music from Benjamin Dakota Rogers on the patio and Sean Le Sage inside on the piano, the mood was great.
Our "Four Saints" flight was also a hit among those who came in to try it. We decided to get creative and offered a special sampler flight with the new Single joining its Trappist-inspired counterparts and accompanied by a cheese pairing from Jensen Cheese. For those who just wanted a taste of the new beer, we offered tasters on the patio.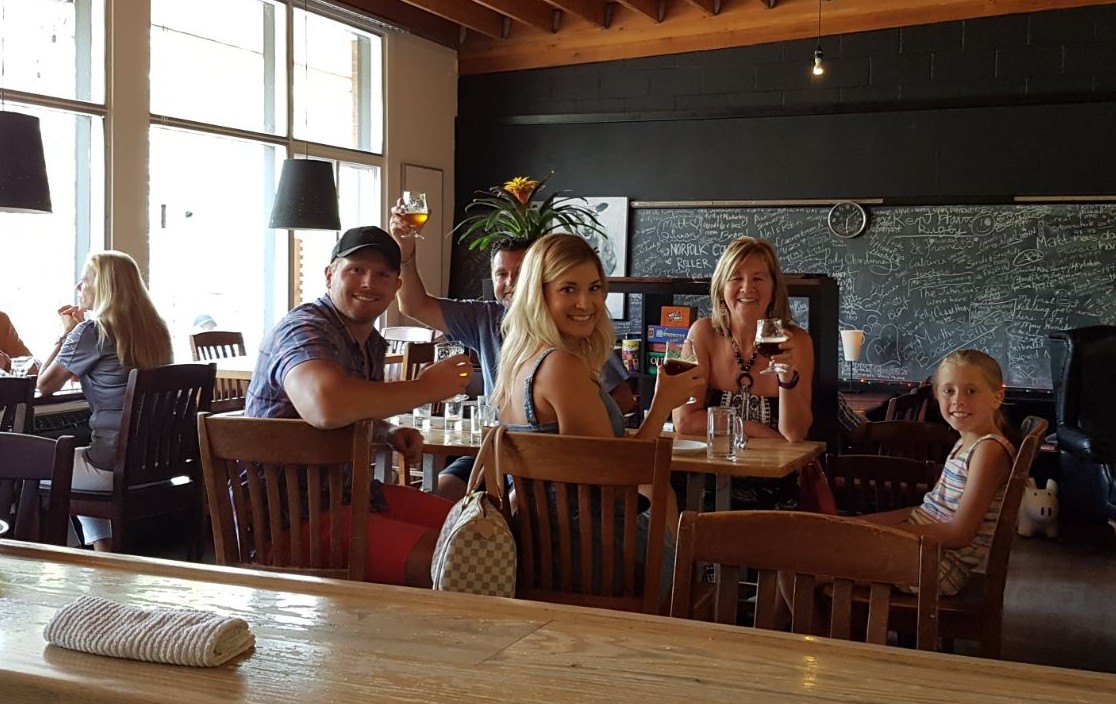 The Single is inspired by one of our favourite Trappist breweries and has been conditioning in bottles since March. Though many craft breweries produce beer meant to be enjoyed as fresh as possible, we prefer to bottle-condition all of our beers. This is especially important for the Single, as its complex aromas and flavours develop best over an extended aging period.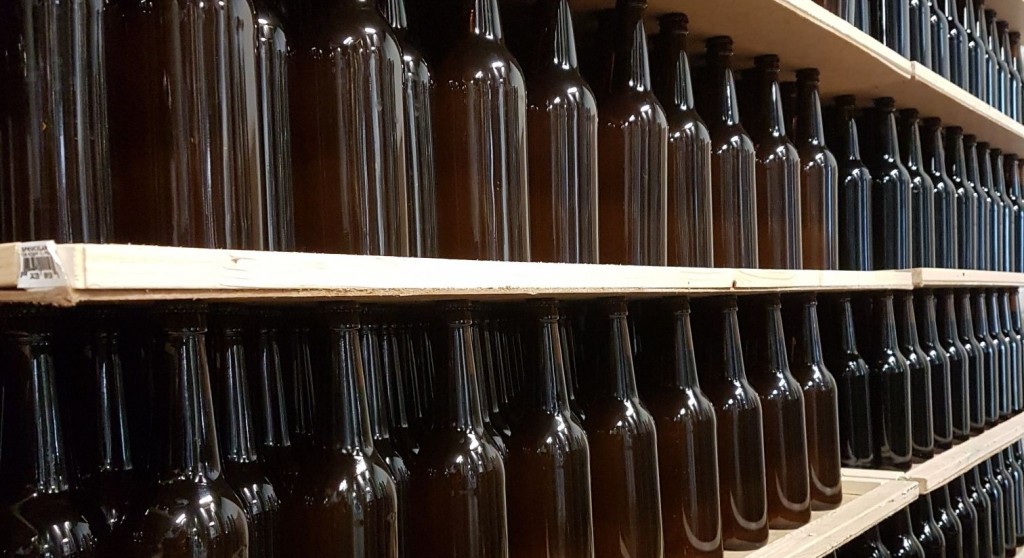 Since we do not filter our beers, yeast is left in the bottles. With the addition of sugar at packaging time, the yeast has new material to work with and continue to produce carbon dioxide, "conditioning" the beer. For the Single, a secondary yeast is added at bottling time to produce signature flavours. Though most of our beers benefit from some aging time, it is usually more beneficial for stronger beers (above 6 percent alcohol). However, the Single at 5.5 percent alcohol, is an exception to this rule because of the slow-acting nature of the secondary yeast. Ageing can bring some variation in characteristics that we look forward to experiencing. The same aging process can be recommended for the Dubbel, Tripel, and Quadrupel, which age nicely over the span of a year or two. If you want to try your hand at aging the beer, it is recommended to keep the beer in a cool dark place, like a basement or cellar. The ideal temperature would be between 13-18?C, though the main consideration is to avoid any drastic day to day changes in temperature.
The release of the Single is also unique compared to our other releases since five subtly different batches were released at the same time. While designing this beer, our brewers took inspiration from the broader range of Trappist products and decided to craft a Brettanomyces-conditioned pale ale. Brettanomyces, or "Brett" as it is generally referred to, is a unique species of yeast that acts quite differently from traditional brewer's yeasts. It is known for creating fruity, spicy and funky farmhouse flavours and aromas variously described as "new leather, cherry pie, barnyard, and smoke". Our versions typically focus on the fruitier characteristics, which complement the hops wonderfully and create a truly exciting drinking experience. Some strains of Brett are known to produce a slight pellicle (a film on the surface of the beer) to protect the fermenting beer from oxygen contamination, which can look odd, but is completely normal and poses no threat to the drinker.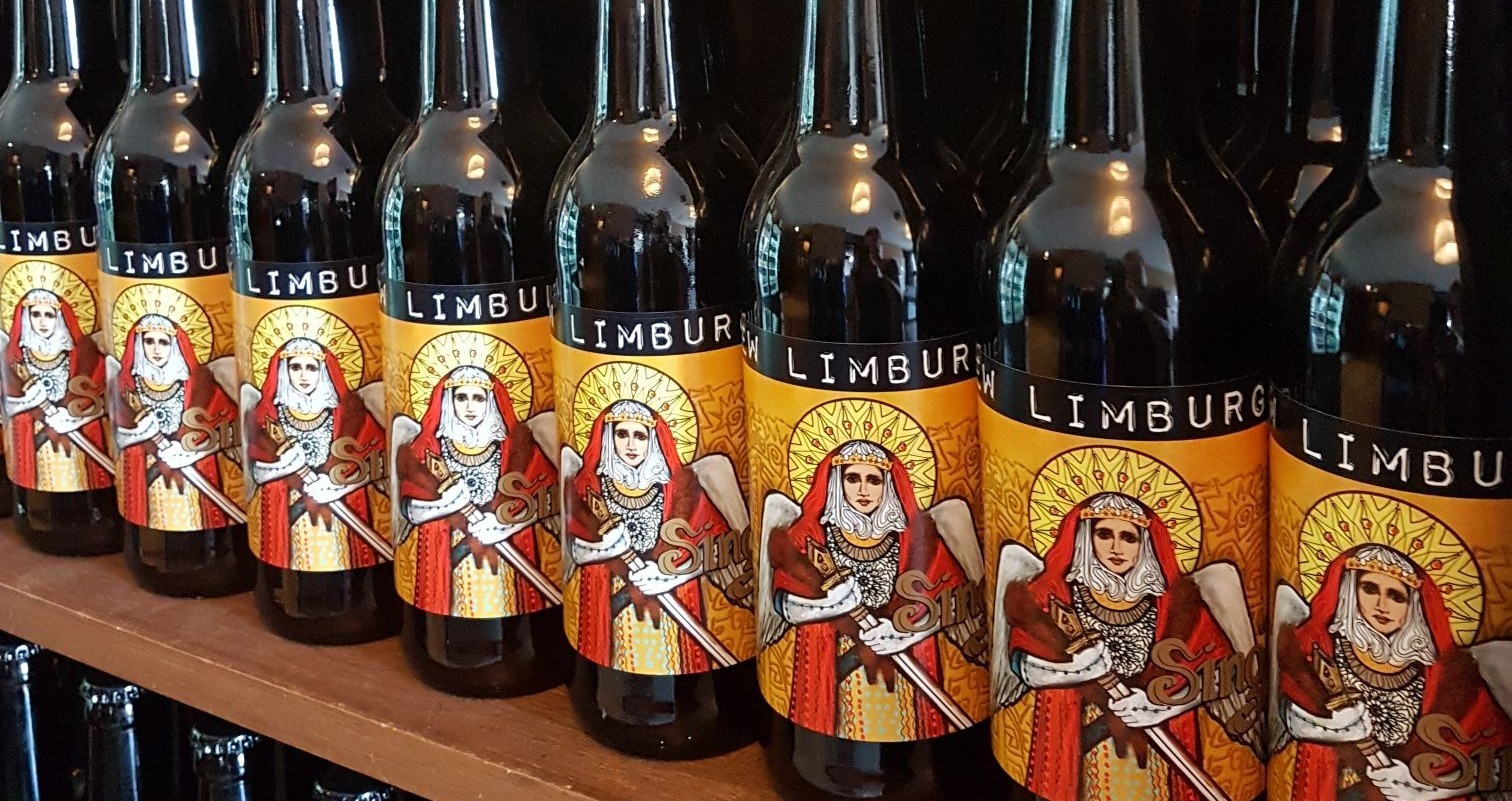 When our brewers began experimenting with this beer, they started with the Petit Blond recipe. They kept the malt composition, hopping, dry-hopping, and fermentation schedule consistent with the existing beer, the main difference being the addition of Brett at bottling time. In batches 1-4, they used either a different Brett strain or duplicate strain coming from a different yeast lab. In batch 5, they changed things up quite a bit to better align our Single with the traditional Belgian styles. To accomplish this, they still kept the malt composition consistent, but increased boiling time, added bittering hops, and used only noble hops. Finally, this batch includes two different Brett strains that will develop at varying rates and complement each other.
Because of these slight differences in the batches, and having been bottled at different times, there can be a slight variation in carbonation and flavour development. The bottles are marked with the different batch codes, so keep your eye out for those. And of course, we want to hear your feedback! Have you compared different batches of the Single? Have you tried to age any of our beers? What has been your experience? Let us know!