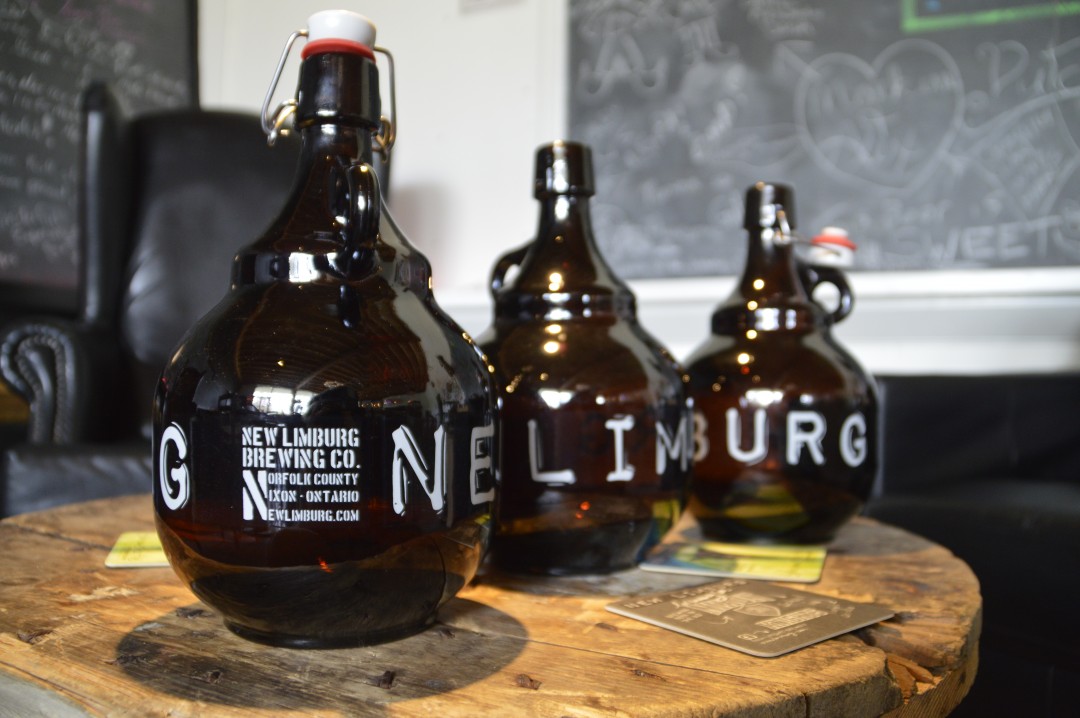 Finally the growlers are here! So forget the 4 pack this long weekend, instead grab a single two litre bottle filled with delicious, cold beer. Though you might as well grab a mixed case while you are here.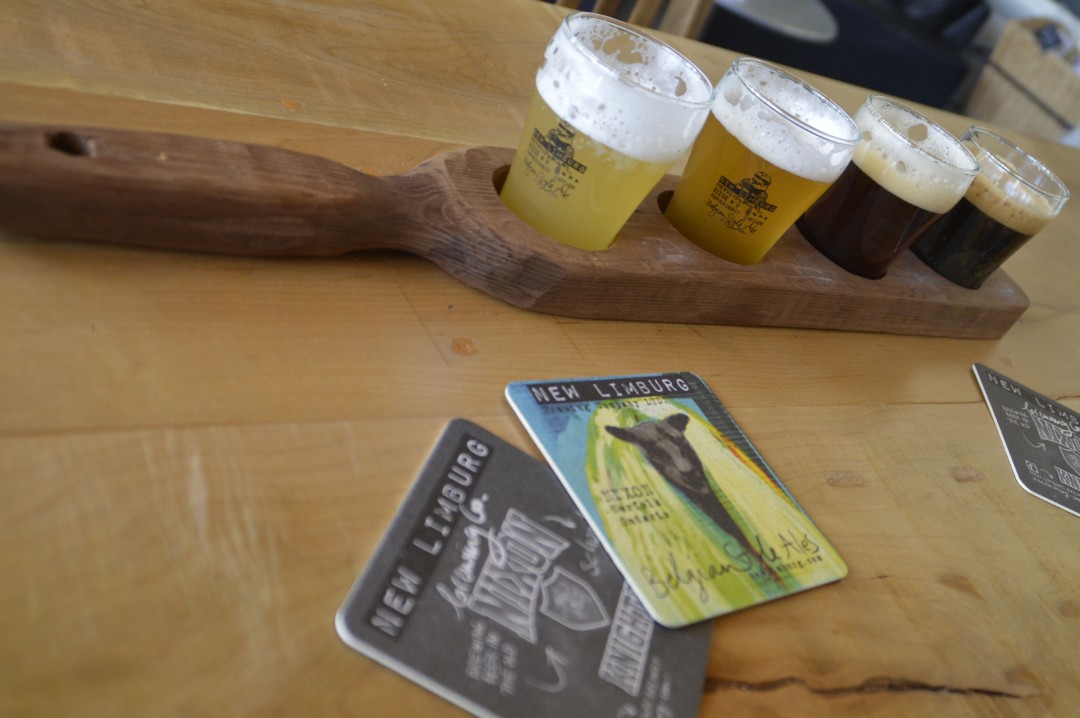 That's not the only thing that's new at New Limburg, we now have an option for those of you who are like me and just can't decide which New Limburg flavour to order. You can now get a flight with four different varieties, equal in volume to two of our regular glasses.  Or if you have never tried any of our beers before and are not quite ready to commit to a full glass.
Something yet to look forward to is the patio. We plan to have it ready to sit before the summer, for you to enjoy the calm country outdoors.