Canadians really do know how to have a good time! With Canada Day weekend behind us, we can look back with satisfaction. It was great to see a lot of people come out in the festive red and whites and enjoying the (mostly) good weather.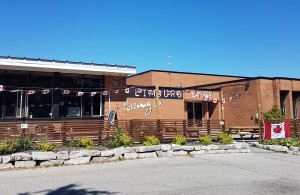 For the occasion (Canada did turn 150 after all!) our brewers wanted to come up with something special. We released a limited time spin off on our traditional Belgian wheat beer: the Hibiscus Wit. And was it ever a hit!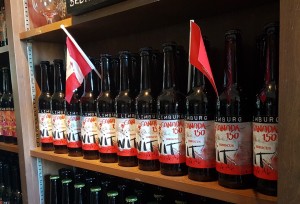 The beer keeps the original flavours of our standard Wit beer made with Canadian wheat, orange peel, and coriander, but adds slight floral and earthy tones to it. The flowers even added a bit of a celebratory red tint to the beer. Talk about a red and wit beer!
Traditionally Hibiscus is a plant that originates from tropical locations. However, it has made its way to almost everything; from decorating homes, to decorating salads, and more.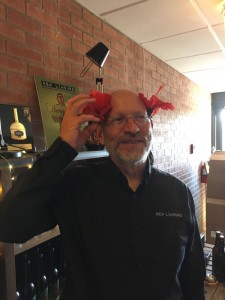 Some people might know hibiscus for being used for tea, but it has also become a popular addition to beer. They can be used dried or as we did fresh.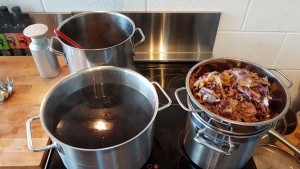 The flavour the flower provides is quite subdued, so we chose to mix it with a beer that would let it shine through. The flowers were sourced from a local hibiscus grower in Norfolk County. This is a great plant to keep outside during the summer months and will reward it's caretaker with flowers daily when properly taken care of.
The Hibiscus Wit flew off the shelves so fast we could barely keep them stocked. That being said there are st ill some bottles left and are still available on tap in the bar as well. So if you haven't already tried it you still have the chance.
We'll be seeing you, until then, cheers!