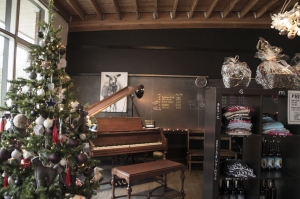 Just in time for Christmas the Dubbel is back! And for those of you who miss the Damme Strong Blond we have made you a replacement; the Tripel. As of today both beers are available on tap and in bottles. Be quick though as we are still building up stock.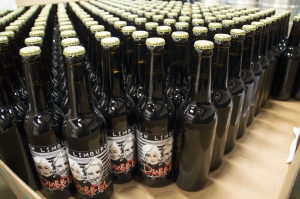 Similar to the Damme strong, the Tripel has a wine like character due to its high alcohol percentage, which is 8.4%. It has a dry feel in the mouth and the alcohol warms you up going down. There is a hint of lingering bitterness and some sweet notes. The Tripel is still in its baby shoes, and until the brewer deems it grown up in flavour it may change from one batch to the next.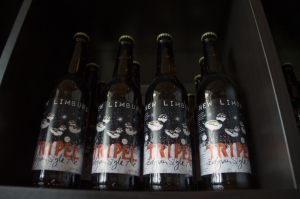 Trust us when we say we are not teasing you with our small batches. We decided to pick up the slack and invest in a larger fermenter. We unloaded it in the only true Norfolk style and had the local farmer whose cows eat our spent grain, come down with his tractor to give us a hand. This tank is such a step up that it doesn't even fit in our brewhouse and takes 5 brews, spread over two days, to fill! But we aren't complaining (except the brewer) we are excited to be producing all this beer!