We've transformed an old school into a microbrewery with bistro style restaurant,
looking to bring the best Belgian style ales to Norfolk County
Follow us on instagram and facebook
(newlimburgbrewery)
\n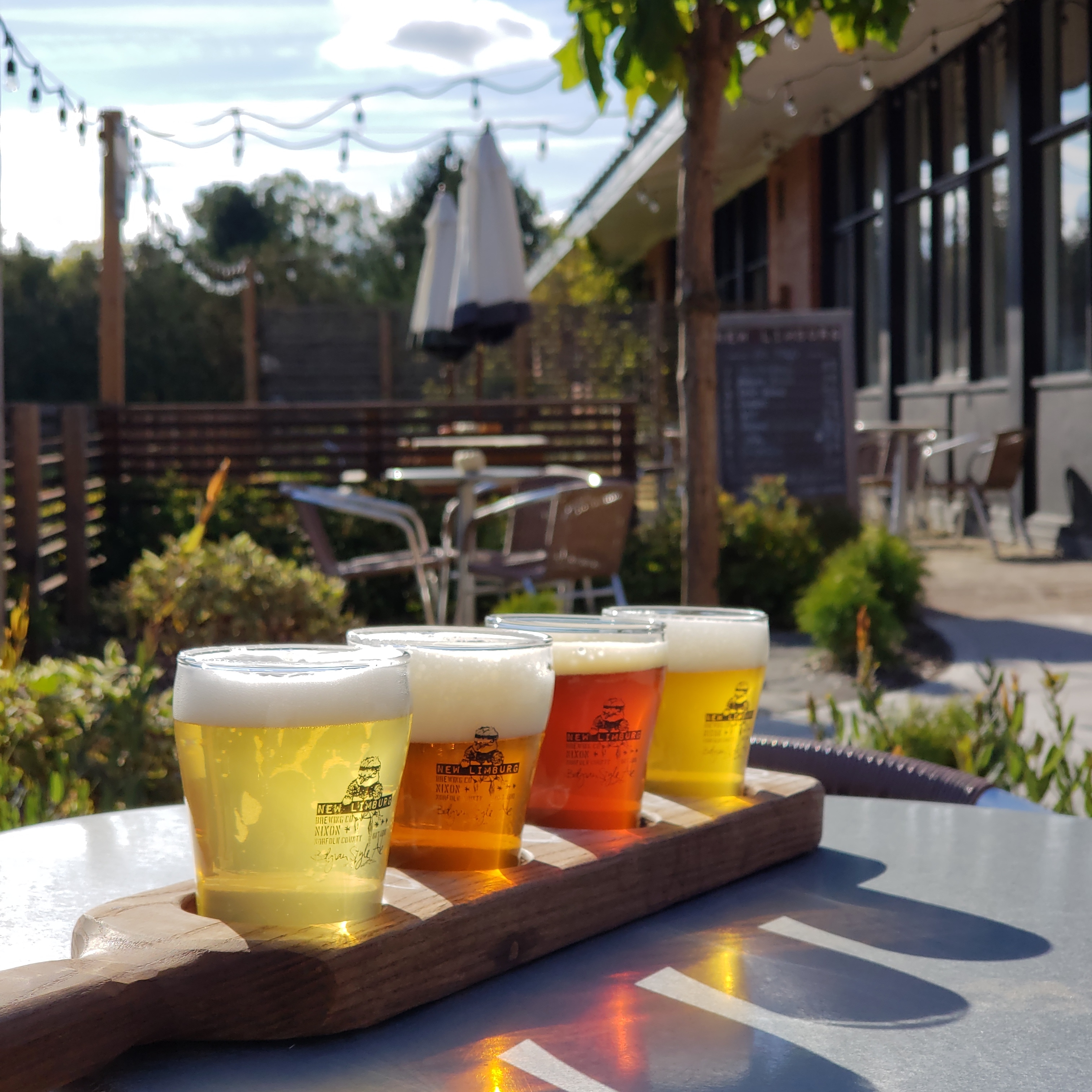 Our Story
It began as a family company making Belgian style ales. Initially it was hobby brewing, father Jo and son Mischa. The beer proved such a hit with friends and family, it just took off from there.
Having moved from Limburg in the Netherlands to Limburg in Belgium, they had come to appreciate the Belgian style beer. Inspired, it was decided to try and recreate that beer culture in their business. New Limburg was born. With an emphasis on Belgian style, they came out with their flagship beer, the Belgian Blond. From there a line of more of these style beers came to be. The ambition and point of pride, especially for Mischa, was to make their own Trappist style beers. Trappist beers, traditionally brewed by monks in their abbeys, are some of the most highly regarded beers in the world. Though being the artists that they are they also experimented with different styles that resulted in some unique limited edition brews. Taking us four years ahead, in 2019, Mischa and Estelle are starting Meuse Brewing, a new micro brewery, intending to add even more of the Belgian Style Farm house varieties in Meuse's line up.
Bringing a little bit of the Belgian beer culture to Canada was the goal; to have people come to the tasting room and enjoy them. The success shows that we're making a positive contribution to the community. We like to support more local businesses by providing other locally made products. That is why snacks and foods were slowly introduced to a point that a kitchen became operational with "slow food". This is best explained as; dishes that are prepared by avoiding the use of microwave ovens, resulting in longer then usual serving time for food items in the bistro restaurant.
People are mostly surprised to see a place like this out in the country. Re-using an old school as a brewery is quite a unique concept.
THE BISTRO-RESTAURANT
As of February 2023 we introduced a cover charge for our dining room which will go towards enhancement of your dining experience including a small appetizer to start you off with. Another reason is to make sure that we don't have to send diners away while the room is occupied by visitors coming for drinks only. The space outside of the dining will be available for tastings and snacks like before.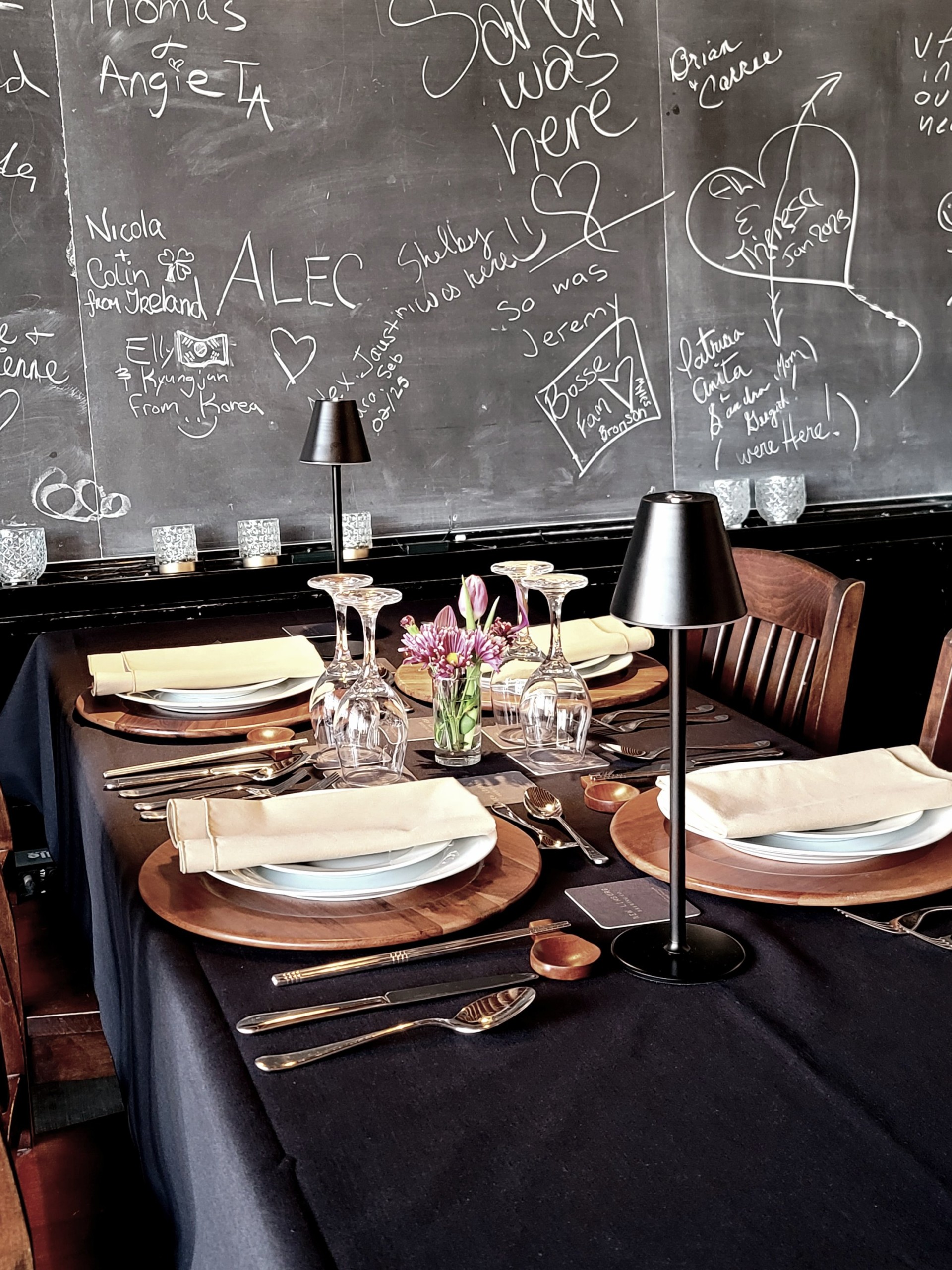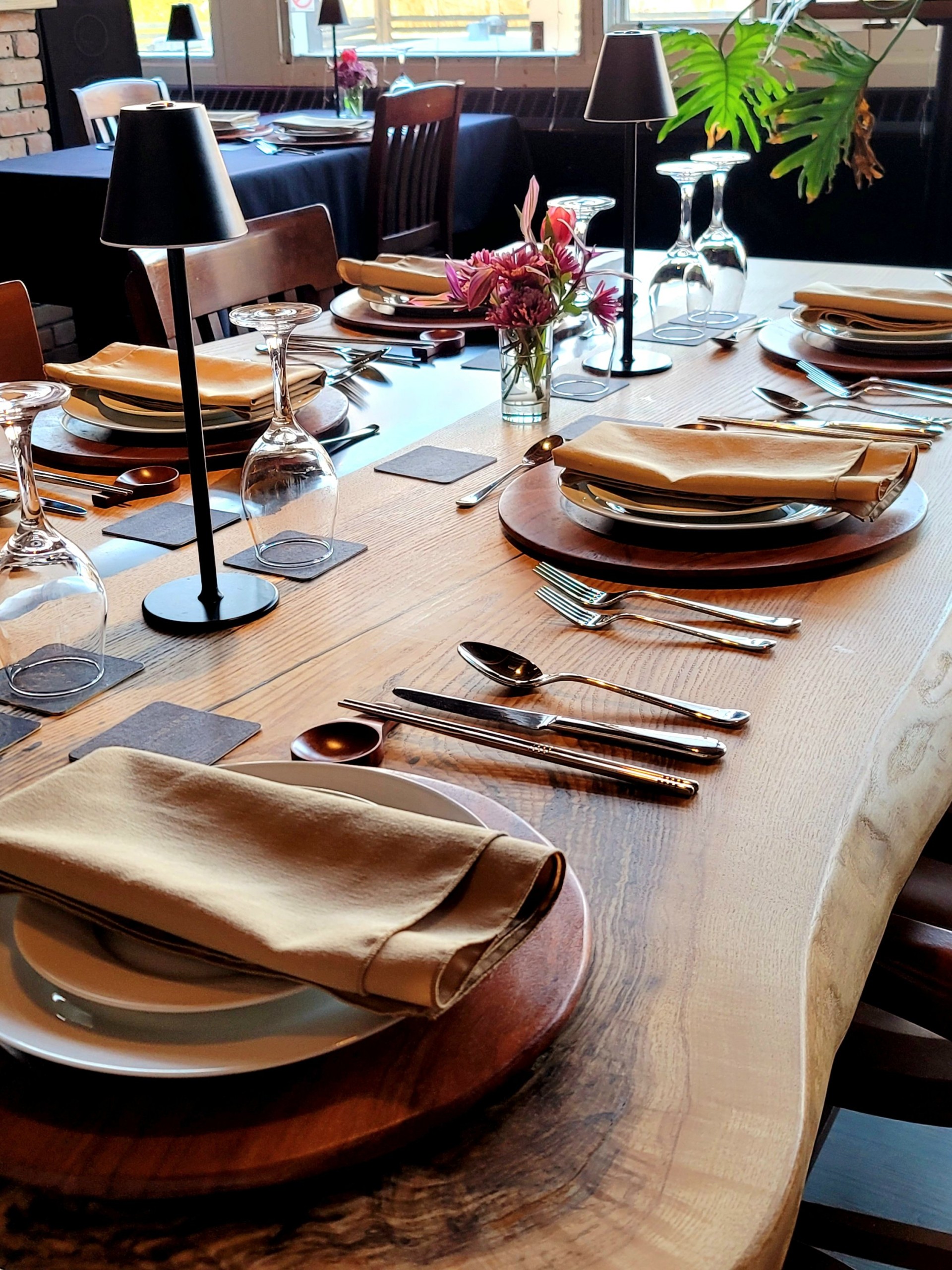 Fashioned after the European beer cafes, we wanted to make a comfortable homey feel in our (former) tasting room / (now) dine-in restaurant room. At the same time we loved the classroom with the blackboards and large windows. Set up with a bar we provide the full experience for enjoying our Belgian beers.
Stop by today for a nice cold beer and some "slow food" in our, contemporary casual, cozy dining room or get a tasting and snack in our corridor area of the brewery.
In addition we serve local and imported wine and cider.
.
OUR HOURS CHANGED AND WE TRANSITION TO
RESERVATION ONLY
Regular Restaurant Hours:
Monday CLOSED
Tuesday CLOSED
Wednesday 5-10 pm
Thursday 5-10 pm
Friday 4-10 pm
Saturday 12-10 pm
Sunday 12-6 pm
Bottle shop open Tuesday through Sunday
(12 to 9 pm)
Check our Instagram and Facebook pages "New Limburg Brewery" for the latest updates.
CURRENT MENU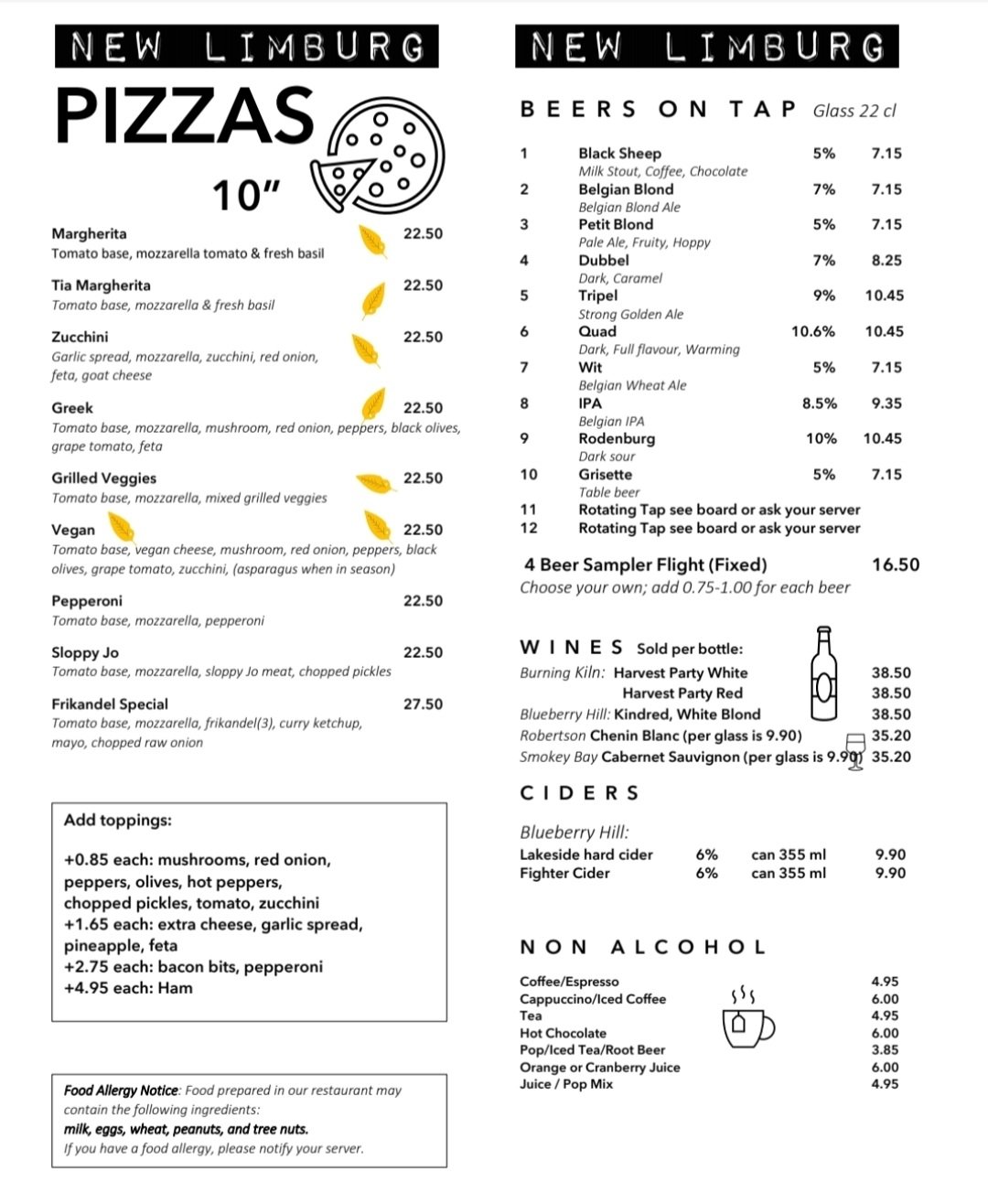 BOTTLE SHOP HOURS:
TUESDAY THROUGH SUNDAY 12 – 10 pm
and/or by chance when the open sign is lit.
NOTE: Not all menu items are available for take out.
(CALL FOR RESERVATIONS OR ORDERS)
519 426 2323
(Please also be advised, with dining, that some of our food is "slow food". You best enjoy a drink or two and relax, as it might take up to an hour or longer for your meal to get served, all depending on type of order and number of orders at the time. We strive to prepare as fresh as we can and without the use of micro wave ovens).
Opening Hours
Where Else to Find Us
Can't make it out to the brewery to try our beer but want to enjoy the experience? Stop by the LCBO's, Beer Store or Restaurant locations in our area!

Check an episode of LCBO's Food and drink "5 Stops" featuring New Limburg as one of Norfolk County's stops!LCBO Food and Drink 5 stops, Norfolk
To find out at which LCBO locations you can find our beers you can go to their website to find the Belgian Blond or the New Limburg Wit. Under Product Availability, you can select a store based on your location or check all stores for all our listings. If we're not at your local LCBO, you can always ask if they can bring it in for you!Jo Geven – Owner / Operator
The atmosphere that has formed around the brewery and bistro restaurant, it's normal for us. In Europe, you have these kinds of cafe restaurants everywhere; strangers talking to each other and enjoying themselves. For me, after a hard day's work, whether it be brewing, bottling, cooking or any other task around, there is nothing more satisfying than to sit down with a nice cold craft beer from our tap and interact with people who are looking for the same experience. With the Dutch/Belgian snacks, our own beer dough gourmet pizzas, fresh cut Belgian fries from local potatoes, and house made dishes I create fresh, inspired by Indonesian favorites from my student years, it all comes together. It's become a piece of us and of Limburg in Norfolk County.Yvonne Moonen – Artist & Owner
Though I created the artwork for the bottles, work on the administrative side
of things, deliver beer and became the pizzaiola, I also enjoy working with the spaces in the building.Both, Jo and I, are wearing many hats at New Limburg in order to keep our small business running.