Last week, on Monday, September 18, we celebrated our two-year anniversary. One thing I've learned from my mother (though she usually does this around the new year) with everything that happens in a year it's nice to stop and take a look back at everything. Take some time to have a read because there's been a LOT!
First and foremost, however, we want to thank you, our supporters. Without all of you, whether you are regulars, have been by the brewery once, or even support us from a distance, we could not have made it here without you. It's amazing to see the support and sense of community you guys bring. We frequently get comments about how homey and comfortable the atmosphere is here; that's because you've made it this way. So, from the entire New Limburg team, thank you!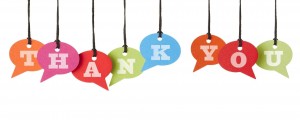 In 2015, we opened our doors. Our first year was marked by a whirlwind of new things. Though that year gave us many firsts, there are plenty of things to look back on during our second year as well.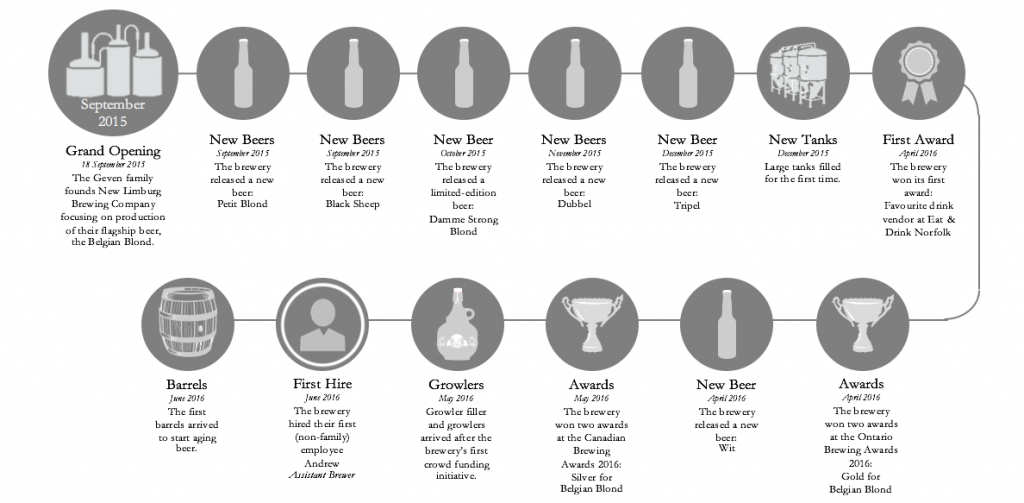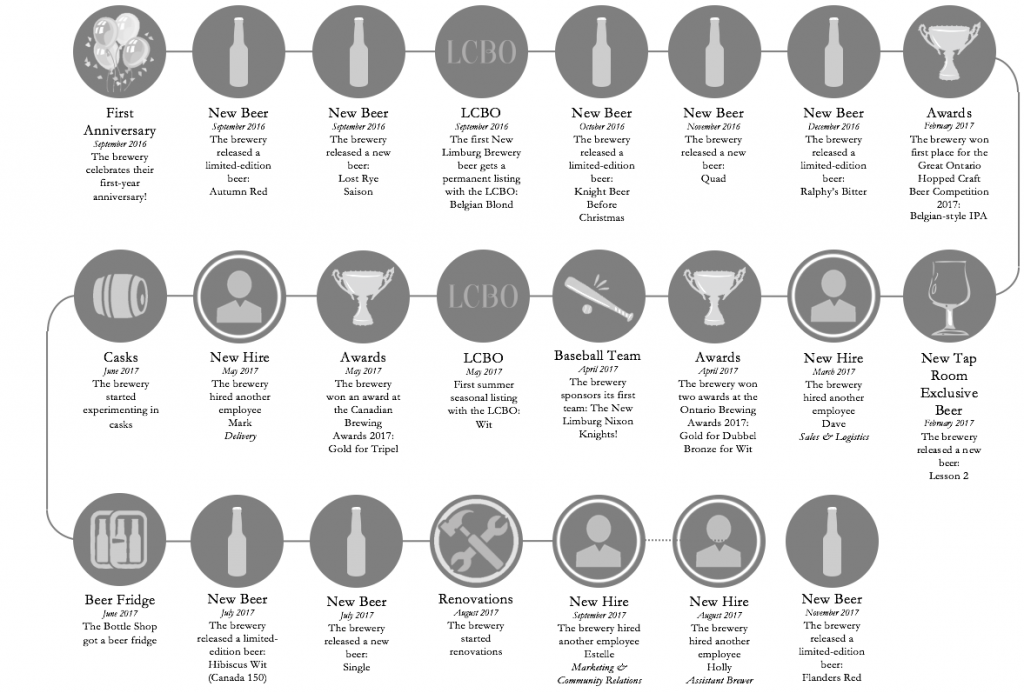 This year we've released seven new beers, both limited editions and additions to our standard lineups. There was the addition of the Quad to the Saint Series, the Lessons were introduced in the Tap Room, the Belgian IPA made its debut, and most recently the Single was released which completed the Saint Series lineup. There were also a number of limited edition beers since you guys seem to love them so much! There was the Autumn Red, Lost Rye Saison, Knight Beer Before Christmas (which will make its return soon!), Ralphy's Bitter in support of Ralphy's Retreat, and the Hibiscus Wit for the Canada 150 celebrations.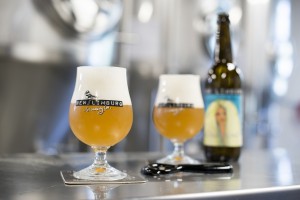 Arguably one of our biggest milestones was getting our Belgian Blond into the LCBO on a permanent listing. This was great news for us and even better news for you guys! Now you could pick up our beer closer to home! Later in the year, even our Wit was accepted as a seasonal beer! Let's hope that there will be more to come! (Keep an eye out for a winter seasonal!).
Not only have we released beers, we've also won a few awards! #HumbleBrag. We are super proud of our brew team for doing such a great job making the beer we all love. First, there was the Great Ontario Hopped Craft Beer Competition for which we got to make a Belgian IPA. Partnering with local hop producers HayHoe Hops and King Lake Farms this beer won first place in the competition! You guys loved it so much that we decided to add it to our regular line-up! Let's see if we can't defend our title this upcoming year as we brew a black IPA! Speaking of defending our title, we once again entered the Ontario Brewing Awards and were honoured and proud to walk away with two awards! Gold for our Dubbel and Bronze for our Wit. We also sent off some beer to the Canadian Brewing Awards and were amazed to walk away with gold for our Tripel!
Our first year saw the brewery's first hire outside the family, expanding the brew team to include Andrew. This year we needed to expand our team further. First came Dave for Sales and Logistics. He's the guy that's making sure you can find our beer in LCBOs, stores, restaurants and pubs! Make sure to pass on his name if you think our beer should be served somewhere that doesn't have it yet! With so many locations to go to Dave couldn't possibly do it all by himself, so we hired Mark to join the team to help out with deliveries. It wasn't hard to win him over, as he came by for a beer once or twice and liked it so much he wanted to help out! Talk about a great compliment! With all this beer going out the door the brew team could barely keep up. You may have noticed when our product has been out of stock. So, the decision was made to hire on Holly to join the production! Currently attending Niagara College for brewing, she's the perfect addition to our brew team!  Lastly, with so much going on around the brewery with trying to meet demand, renovations to fix up the front and prepare the old gym for new equipment, there was less and less time to keep you guys informed. So, Estelle (yours truly) was hired for Marketing and Community Relations. Because it's not just about the beer, it's about the community. It's about you guys. With that, I want to say thanks, for giving me a job to do and for all the amazing feedback I've been getting!
Looking back, it's been a busy year! It's been filled with new beers, new team members, new awards, and many more new things still on the way! Seamless segue to our next new beer; the Flanders Red.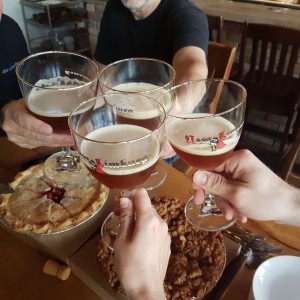 This traditional Belgian beer style comes from West Flanders and is characterised by its red colour and is famous for a balanced sweet and sour flavour. It is often described as the most wine-like of all beers. Traditionally these beers are fermented in very large oak vessels with a mix of yeasts and bacteria, which over time produce the authentic sourness and fruity flavours. Our version of this beer was fermented in smaller barrels, previously used for wine. As a result, the beer has picked up more oak flavour than other examples in the style, this provides a nice dry finish with notes of cacao. It is mildly sour with hints of fruit in both flavour and aroma. It also has a slight funk coming from the wild yeasts. Like all of our beers, this one is bottle conditioned. Though at this point it's hard for us to say how it will age, we have a feeling that a little more time will not lessen the character of this beer and may even be beneficial. Considering the time and effort that have gone into making this special ale, the release will reflect that. It's been bottled in 750mL bottles and sealed with corks and cages. At 6.5% abv. This beer isn't too heavy but is one made to share. Which is good because we were limited in our production of this beer by the number of oak barrels we had available and will only have 500 of these bottles when it's released. The release date will be… drum roll, please… Thursday, October 5th, at 1:00 PM! This will allow us to also tap the cask we set aside for some tasting in the Tap Room. And just in time for Thanksgiving! If you don't happen to get your hands on this first batch, I've heard rumour around the brewery that we're looking to get more barrels so that we can do more of these oak aged beauties in the future! And as some of you may know, some of these beers are already underway.
That's it for this update. If you've made it to the end, thank you for taking the time to read my rambling, and let me know what your favourite New Limburg Brewery memory was from this past year! And again, thank you for the support, and cheers to another year of beer!